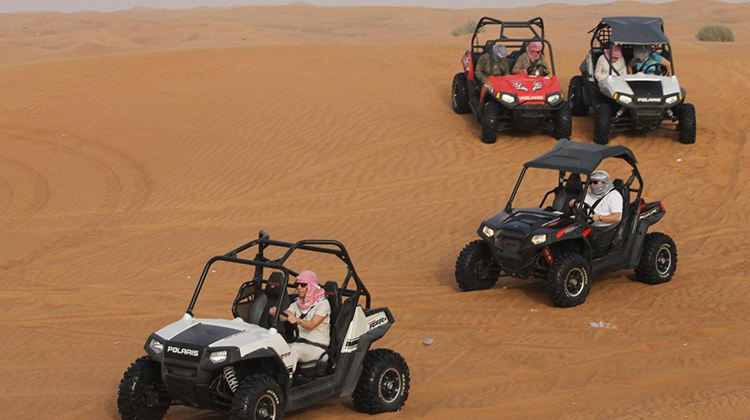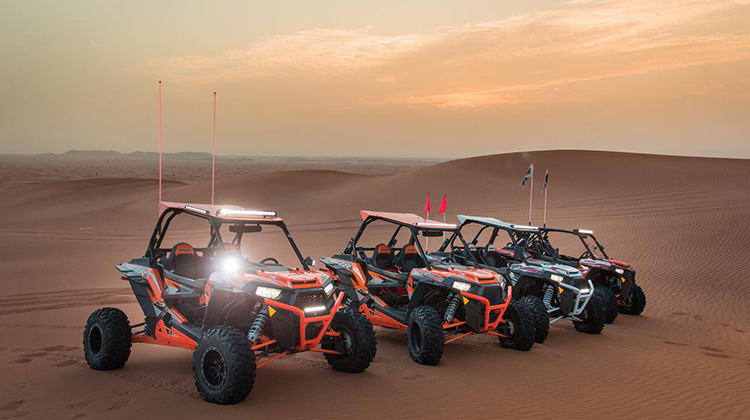 Overview
We all love a dune buggy tour, one of the most in demand travel packages available at Extreme Tourism.  By choosing the dune buggy tour, you can enjoy your trip to Abu Dhabi even more. In the tour, you'll ride a four-wheel drive maneuvered by an expert driver who is well versed with the terrains and roads in Abu Dhabi.
Our drivers are also English speakers, so communicating with them won't be a problem.  You will be picked up from the hotel where you're checked in, and then later you will be dropped off in the same location.
The driver will then take you to the awesome desert for your dune buggy ride. But before it, you will be oriented about safety and be provided with goggles and a helmet.   An expert will lead the dune buggy ride, which will be in a convoy.
Best things about the dune buggy tour
Pick up and drop off
Soft drinks and bottled water
Four hours of dune buggy and desert fun
Goggles and helmet
Inclusions
Desert activities
Transportation
Complementary drinks
Dune buggy tour details
Within 48 hours, you will receive an email confirmation for the tour details and other important things to know.
A waiver shall be signed by every participant. Remember, our company does not provide insurance for the dune buggy tour.
An alternative tour or a full refund will be given if the tour schedule does not meet the required minimum number of guests.
You should wear comfortable clothing, closed shoes and trousers.
A child under four should sit on his or her parent's lap. We don't provide a child seat.
We can provide wheelchairs for the handicapped. Each should have a chaperon.
We do not allow pregnant women and those with underlying medical problems and back conditions to participate.
From October to March, we recommend wearing winter clothing.
Are you ready for the dune buggy tour?  Contact Extreme Tourism today!